Now that school's out in the Nashville area, and we can officially say it's summer! With summertime comes extra reading time. Have you picked out your books to read at the pool and beach? It's always a fun time when sweet customers share what they're reading so I can add them to my reading list. As we think about summer books, Rachel and I want to share our picks for this summer. (Note: if you click on any of the books below, it will send you to Good Reads for a review of the book.)
I just finished reading The 40-Day Social Media Fast, by Wendy Speake. This book was life transforming for me–I cannot recommend it enough. Even if you don't have a problem with your social media, Wendy touches on all areas where our eyes tend to look at rather than looking at the Lord.
If you're up for a challenge, several of us at the store are starting this book on June 1. I've done it before, and it's another transforming book that will challenge you and also punch you in the gut! Sugar might be the topic, but again, the author covers all areas in our lives that become idols. Join us!
I found Suffer Strong at a time I didn't know I would need it. The book is written by both husband and wife, so you get both of their perspectives--I loved listening to it since they both read it. "Recognize we are being equipped for an uncommon assignment, not cursed by our story."
I'm half way through this book. The author also reads it on the audiobook, which I have found enjoyable. It's thought provoking and convicting.
I started a book club at my apartment community last fall. It's been such a great experience meeting new friends and discussing books. Our book for this June is 
Redeeming Love
. Rachel or I usually recommend this book every year, so I'm very excited to finally be with a group to discuss it.
This was another book from my book club last fall. We all liked it and had great discussions!
.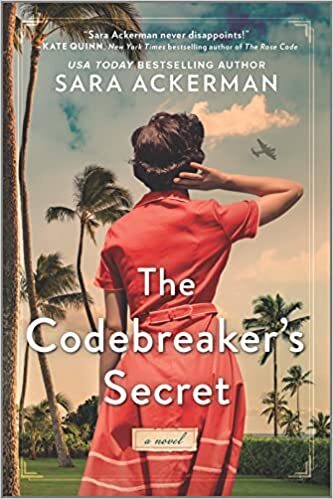 Rachel has a few picks for you. The Inheritance Games is a three book series under youth fiction, which just means they're really good and can be read quickly. She told me I had to read them not listen to them!
Ruth, Fields of Grace
, can actually be found at our store. It's a four week Bible study, but of course, you could stretch it out longer. 
It's a reminder that God is present in the waiting and the ordinary--something that possibly rings true for all of us.
Well, that's all of the books for now. I have a comprehensive list of all my books if you want more! Do you have a favorite book I need to read, or are you in a book club? Send me your list! Whatever this summertime brings, I hope you'll be able to find some rest and relaxation, snuggled up with a great book!
Happy reading!
Joy
---